Having furniture in the bathroom seems the most unique concept nowadays. Owing to this concept, who else does not want bathroom furniture? Therefore, the products of the bathroom need to be chosen very carefully so that they can make your bathroom look more beautiful. Laufen offers thousands of designs in bathroom furniture, but first of all, let us get some more information regarding Laufen.
Laufen represents durability and calibre, providing technically advanced and highly qualified products that one can easily manoeuvre the product so as to buy luxurious bathroom furniture without any kind of uneasiness. It also supports a wonderful approach to eco-friendly products that will help you to save water by having leading-edge and newfangled products. We take care of all customer's desires so we test the quality of our products at the time of manufacturing of products. With such amazing qualities, Laufen is now at the top of the ladder. We offer different types of bathroom furniture of different sizes, types and materials according to the customer's budget so that you can have options to choose the type of bathroom furniture that suits your bathroom.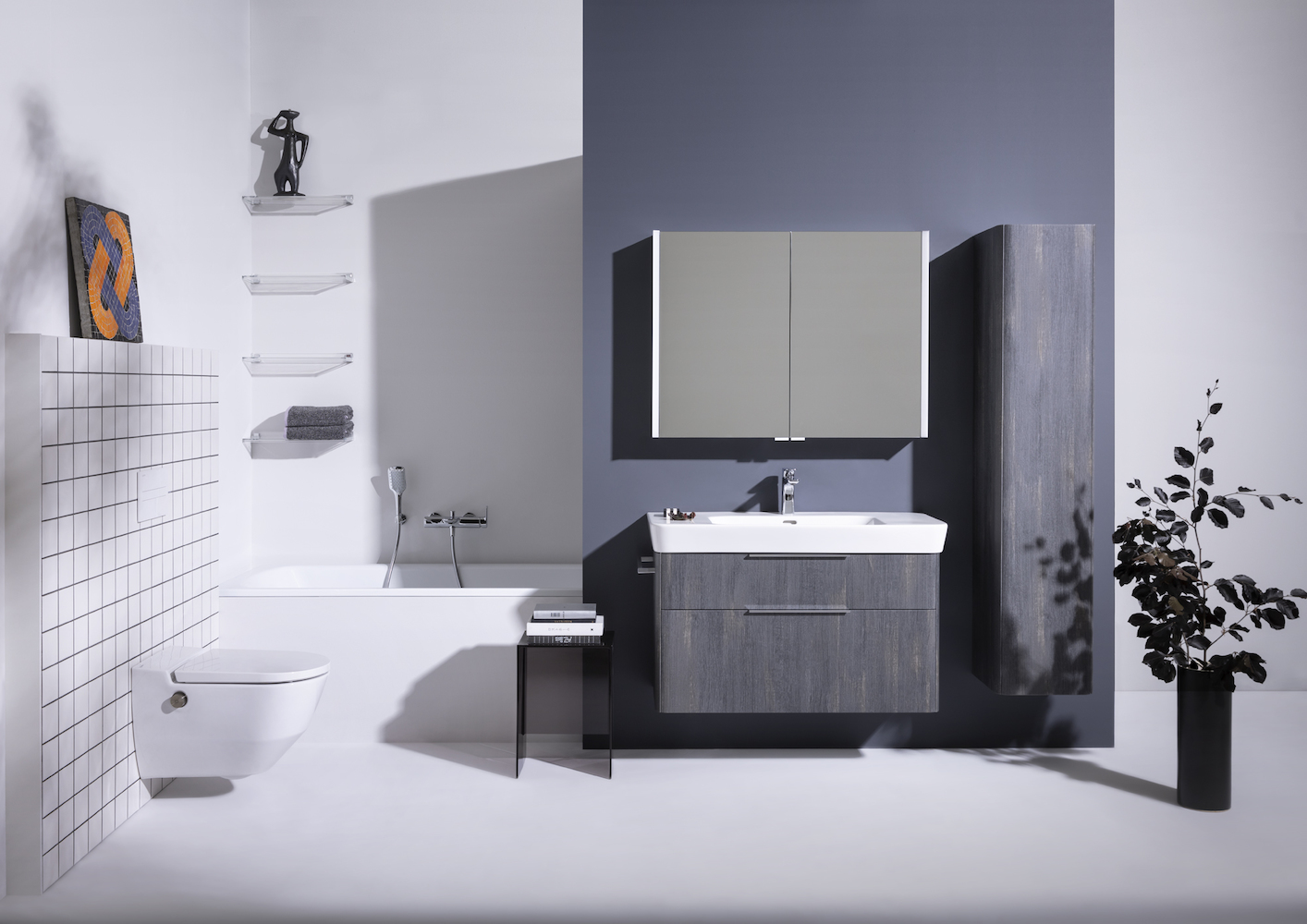 Let's have an eye on various bathroom furniture appropriate to your desires:-
Laufen Val Bathroom Furniture:-
You want your bathroom to look more remarkable and astonishing then you have the best option of choosing Laufen Val Bathroom Furniture, which is designed by Konstantin Grcic. Plain architectural lines and extraordinary hairline edges with sleek designs please every customer. It manufactures all kinds of furniture including bathroom furniture, basin furniture, toilet furniture etc. You can buy Laufen wall hung basin furniture.
Laufen Sfera Bathroom Furniture:-
It is a marvellous combination of effective components of the Grande line with appealing, industrialized and modernist products. It comes with all types of furniture including back to the wall, wall hung basin furniture and so on, suitable for all types of bathrooms ranging from traditional to classic styles.
Laufen floor standing basin units:-
If you want your medicine to be placed on the support system that allows you to store the things like tissues, soaps and other toiletries then it is the best option to choose. It makes your bathroom look cleaner as there is a space to put the things inside. It will update the look of your bathroom and stay updated.
The customer greatly enjoys Laufen's highly manufactured and top-selling product, Laufen Storage Cabinet. It improves bathroom architecture by providing you with the desired storage cabinet. You can have a single door storage cabinet or double doors storage cabinets with multiple storeys. There are so many styles, designs and colours available in any size that you can choose from.
You can get the cheapest bathroom and its products on Laufen bathroom discounts where you can get Laufen discount sale.
If you live in Cheshire, then you can go to the Cheshire bathroom showroom, where you can come to know about different types of baths, bathroom furniture and other bathroom products. You can also have complete bathroom fitters Cheshire and bathroom renovators Cheshire, which will make your work easier and save your time, too. You can write about your experience with it at sales@cheshiretileandbathroom.shop
You can also go for Bathrooms Cheadle if you live in Cheadle.
Finding a modern bath that will give you a feeling of ease from day-to-day problems or hectic days? Then you can select a bath from Bespoke bathrooms. Our products are designed by a creative team of designers, consequently, the beauty of designs will give you another level of satisfaction by matching your wishes and turn your dreams into reality.
For more information and to check out our exclusive Laufen Products, you can visit https://cheshiretileandbathroom.shop/brands/brand-bathrooms/laufen-luxury-bathroom-discounts/